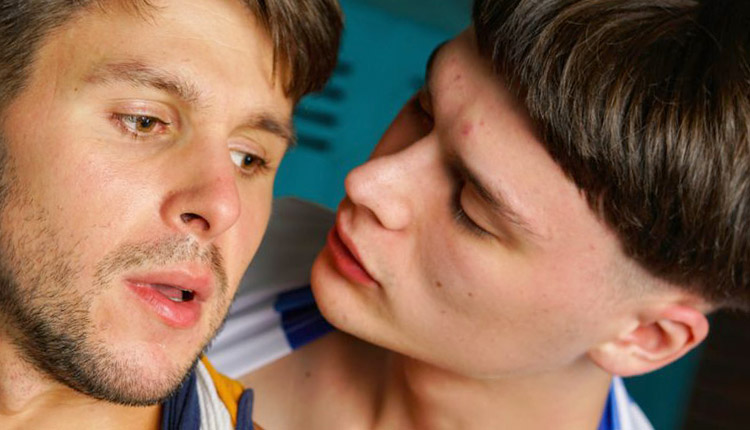 Jared Cloud drills Dmitry Osten
Jared tops Dmitry in 'Locker Room Sniffer' from Jawked.
After finding some used underwear in a locker, Dmitry Osten gets to work with his own dick. Jared Cloud catches him in the act, and Dmitry is soon sucking the juice out of Jared's dick. Jared jabs his footballer cock between Dmitry's cheeks, then gives Dmitry a ride on his big dong before pounding him up against the lockers, finishing with a giant load of soccer-boy cum in Dmitry's face.