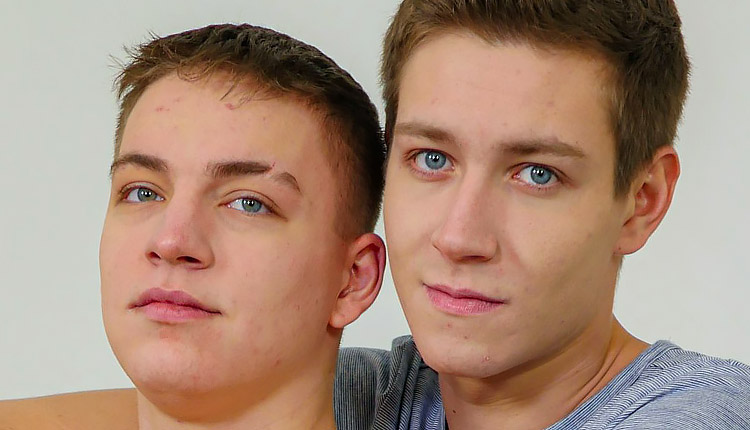 Jason Nevin nails Karl Stevens
Jason debuts and tops Karl in 'Passionate Players' from Jawked.
Jason Nevin is playing pool when Karl Stevens arrives to give him some pointers. A little smooch and some groping has the boys revealing their bodies, with stiff dicks slipping between lips. They retreat to the bedroom, where Jason pumps his cue in and out of young Karl's butt, giving the boy a ride and thrusting up into him on his back.