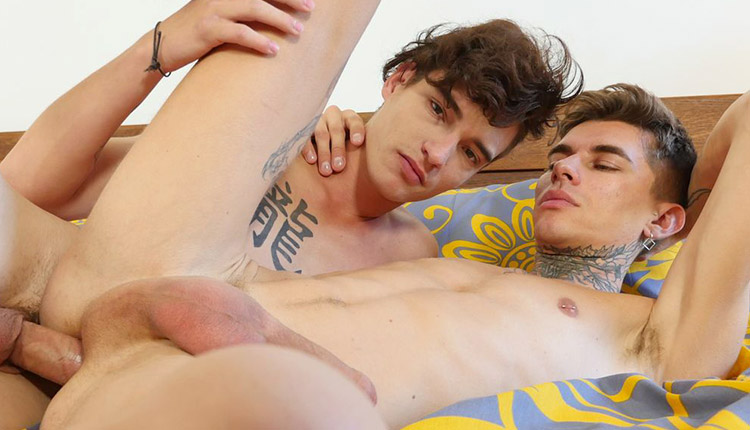 Johnny Walsh fucks Maksim Orlov
Johnny tops Maksim in 'Bad Boy Watching' from Jawked.
Maksim Orlov strolls past Johnny Walsh's window, sees him having an afternoon wank, and steps inside. Soon he's sucking Johnny's penis, then his own cock is between Johnny's lips and his butthole is licked and prepared. Maksim takes that boner in a spooning position before kneeling and being buggered from behind. Finally on his back, Maksim milks his cream andi Johnny pulls out to shower his buddy with cum.