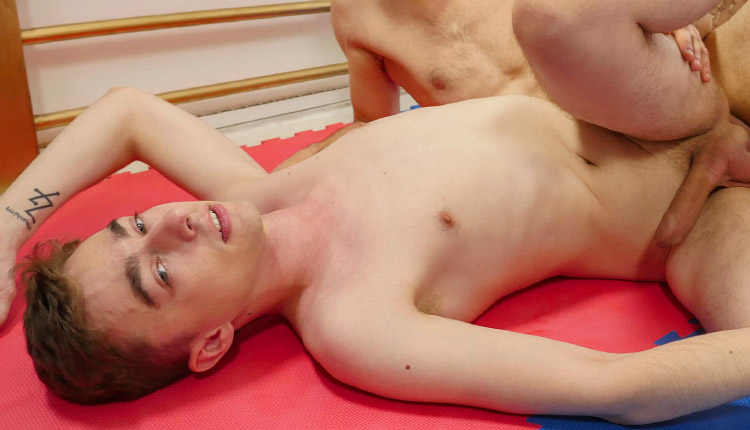 Lior Hod hammers Jack Flynn
Lior packs Jack's ass in 'Bareback Boxers' from Jawked.
Jack Flynn's boxing stepbrother Lior Hod arrives to help him train and suggests some special moves. The training is abandoned and Lior gets his mouth on Jack's cock. The boys are soon swapping their shafts, leading to Lior's raw cock sliding into Jack's snug hole from behind and then on his back until Lior has him splashing his semen.