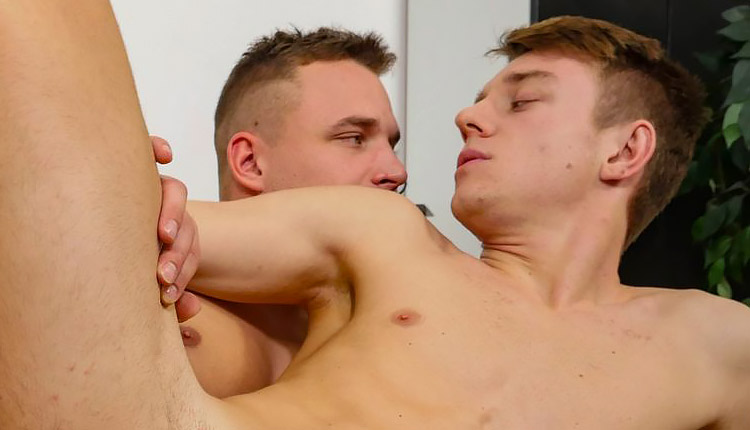 Mark Troy fucked by Florian Mraz
Florian tops Mark in 'Rinse and Rim' from Jawked.
Florian Mraz is enjoying a shower hen curious stepbrother Mark Troy catches sight of him. They retreat to the bedroom, their stiff dicks in each other's mouths for some greedy slurping. Mark takes a tongue in his little hole before Florian drives his cock deep inside. Mark takes a ride on Florian's dick, and finishes on his back with Florian's rod smacking his prostate as the boy strokes his juices out.