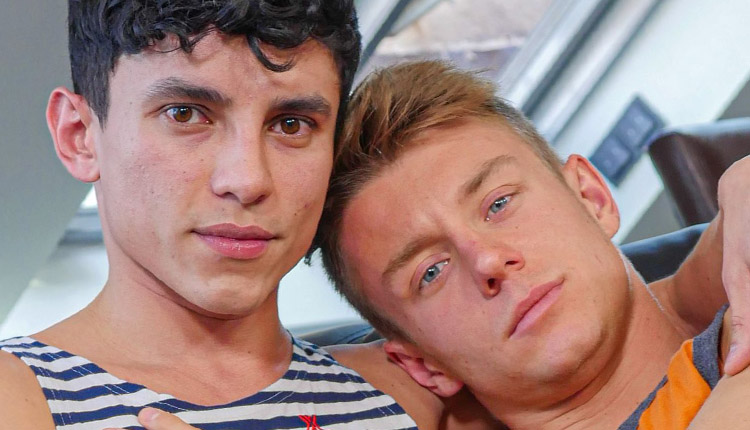 Mark Troy screws Joaquin Santana
Mark tops Joaquin in 'Stronger Together' from Jawked.
Mark Troy working out when Joaquin Santana starts checking on the bulge in Mark's shorts. In moments his shorts are down and that jock is ready for Joaquin's mouth to slide down on it. Mark gets a taste of his pal's penis before Joaquin's ass is up for licking, and Mark slides his dong in deep. Joaquin rides his friend and takes a buggering on his back before their gym loads are ready to bust.