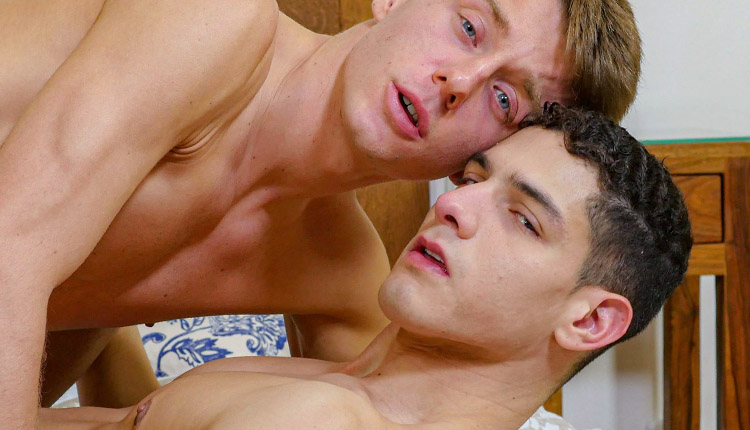 Mark Troy tops Bastian Karim
Mark bangs Bastian in 'Mirror, Mirror On The Wall' from Jawked.
Bastian Karim catches Mark Troy admiring his own physique in the mirror, and the two start checking out each other's bodies. It's only moments before the two are locking lips, then sucking and slurping each other. All Bastian needs is a little hole play and he's ready for his friend's erection to slide in deep and raw. He enjoys a little spooning before bending over for a good fucking.