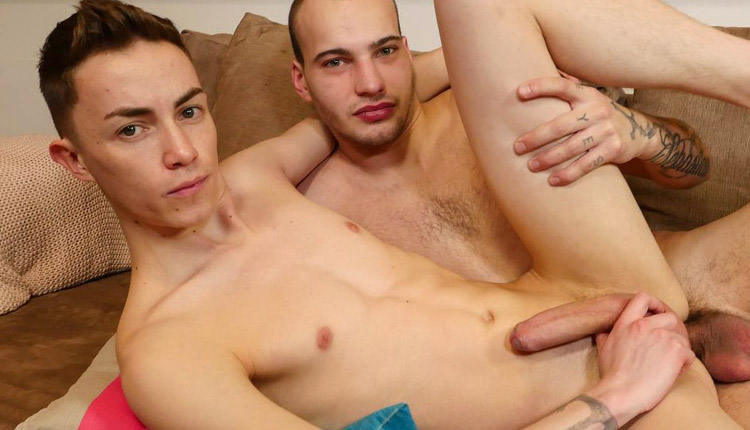 Nick Danner drilled by Alan Davis
Alan nails Nick in 'Frosted Twink' from Jawked.
Alan Davis picks a snowball fight with Nick Danner but the two know how to warm up again. They start making out, stripping off their clothes and servicing each other. Nick soon finds himself with a dick in his hole as Alan pumps his pucker. The riding the boy takes has him close to exploding but he holds it back until hung Alan is buggering him on his back and Nick can't stop the goo from splashing out.