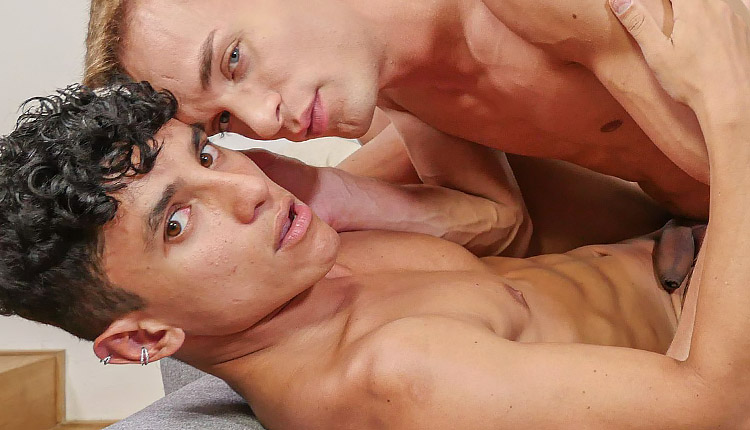 Nico Vegas nails Joaquin Santana
Nico tops Joaquin in 'The Jogger's Juice' from Jawked.
Joaquin Santana encounters jogging Nico Vegas at the park and they head home, where Nico produces his dick for Joaquin to suck and Joaquin's erection receives the same treatment. After Joaquin's hole gets licked, Nico slides in to pound his friend in every position – buggering from behind, spooning deeply, and ending with a missionary thrusting that has Joaquin splashing semen out over his abs.