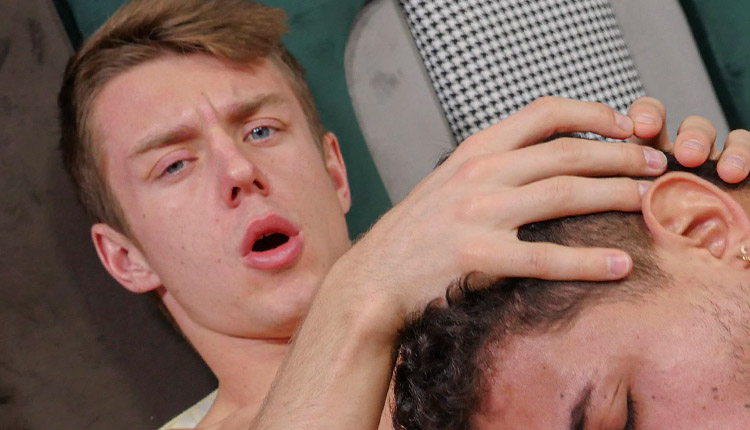 Roque Rems tops Mark Troy
Roque screws Mark in 'Sex Hotel' from Jawked.
Mark Troy and Roque Rems arrive at a hotel, with clothes coming off and their dicks in each other's mouths. After a little licking of Mark's hole, Roque nudges his pucker in and pumps deep and hard. Then Mark rides his pal and finishes on his back with his cock splashing lsemen all over his tight body, followed by Roque bursting his own impressive fountain.