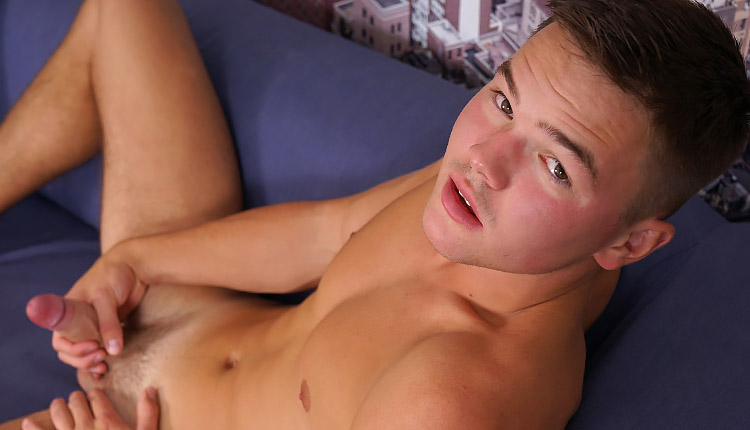 Rustie Port debut solo
Rustie rubs his rod in his premiere appearance at Jawked.
Rustie Port is working out with some free weights and in moments he's shirtless, showing off his physique while his arms pump, but soon the boy is ready to pump his favorite muscle. Kicking back on the couch, he's hard in moments while he pumps his tool. As he lays back and focuses on his goal his cock begins to splash a thick and goopy mess. For more Rustie, see his Jawked model page.