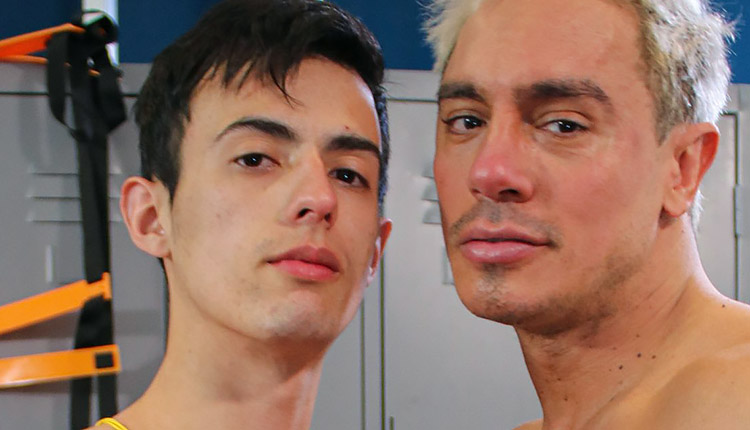 Sly Conan screws Santino Fausto
Sly tops Santino in 'Post-Game Pleasure' from Jawked.
Santino Fausto and Sly Conan have the locker room to themselves, and quickly start groping each other. With Sly's erection revealed, his muscled pal wraps his lips around it Sly enjoys his friend's mouth but can't wait to try his other hole. Bent over with his beefy ass up, Santino enjoys Sly's raw inches thrusting in and out of his pucker, and then he rides Sly's cock until milky semen is splashing.