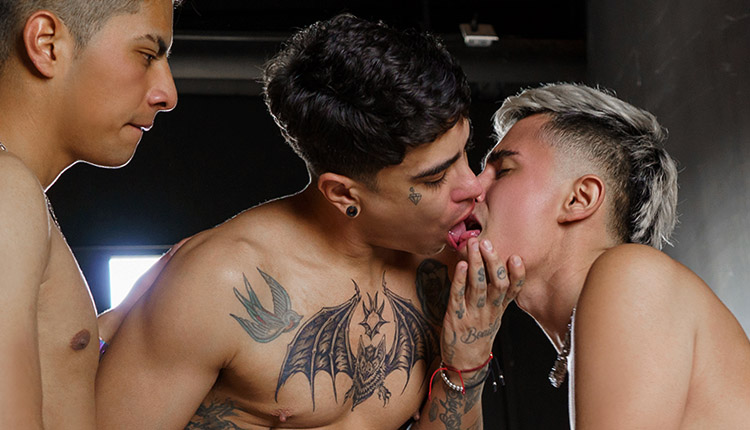 Axel, Enrique, Cain & Angel
Four boys screw in part 3 of 'The Bartender ' from Latin Leche.
Bartender Enrique Mudu has tasted the pleasures of other men and is ready for more. As the bar gets remodeled, Enrique runs into Angel Crush and Cain Gomez, the sexy couple he saw fucking in the bar earlier. The two invite him to play again, and Axel Yerel joins the game as well as the four Latinos go for a fuck session where everything is on the menu.