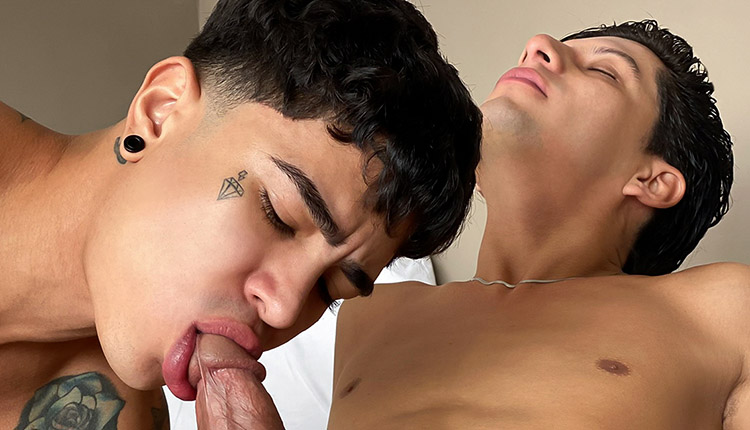 Cain Gomez & Fernando Ragel flip-fuck
Fernando and Cain take turns topping in part 1 of 'Roomies' from Latin Leche.
Fernando Ragel is interviewing candidates to fill a room in his apartment. Cain Gomez shows up and the chemistry between them is immediate. The room is hot, so Cain takes off his shorts, dazzling Fernando with his rocking tattoos and amazing body. As things get sexy, Cain fucks Fernando and claims to be a top, but his potential new roommate might be the first cock his ass needs.