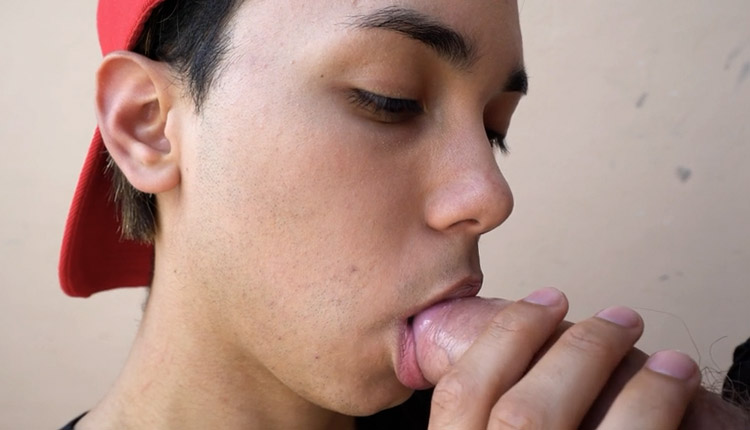 Cum & Gone: Dani Rios
Dani's only appearance, in a hardcore session from Latin Leche.
It's a special treat to find a boy who's never had the pleasure of a hard dick shoved up his asshole, so meeting this sweet little virgin on the street seemed like a miracle. He wasn't sure what to do when I put my prick in his face, but he sucked it like a champ. Then I had him lie on his back so I could slide my dong in his extra-tight asshole before dropping a load of hot leche on his face.
Cum & Gone is Smutboy's series of models who appeared in only a few scenes – see all our 'cum & gone' boys.