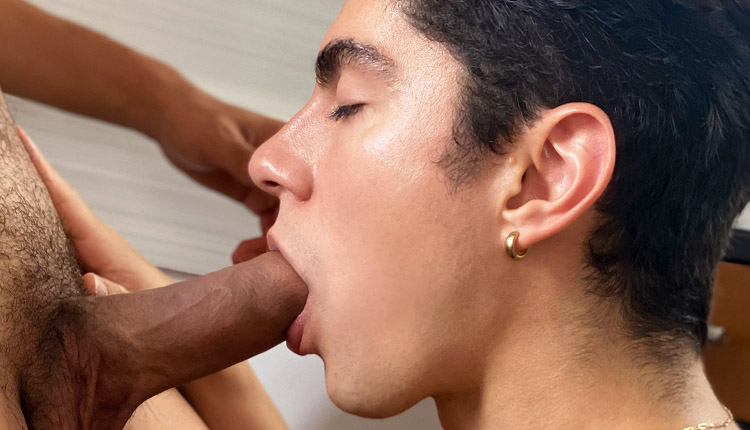 Enrique Mudu screws Alfonso Osnaya
Enrique tops Alfonso in 'The Plumbing Job' from Latin Leche.
Alfonso Osnaya is doing plumbing work for Enrique Mudu, who keeps touching his bulge. Enrique says he just saw a video he can't stop thinking about and he can't help but touch himself when he's horny. Alfonso offers to help with the boner – which turns into a fuck session, with Enrique pounding Alfonso's ass and shooting a load all over his smooth body.