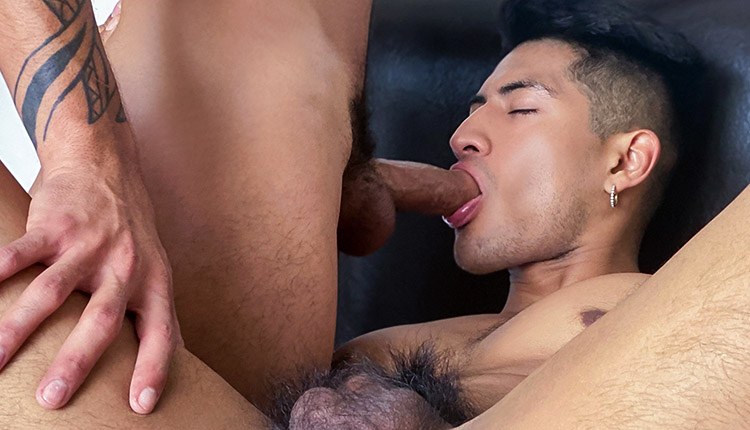 Fabian Plata fucks Alam Herrera
Fabian tops Alam in 'More Than a Photoshoot' from Latin Leche.
Alam Herrera is chilling by his hotel pool in Cancun when he's approached by Fabian Plata, a photographer who offers to pay Alam for a photoshoot. Alam goes to Fabian's room and as the session gets steamier, Fabian asks him about his sexual experiences with men. Alam feels nervous but is also aroused, so he decides to try Fabian's cock and let a man fuck him for the first time.