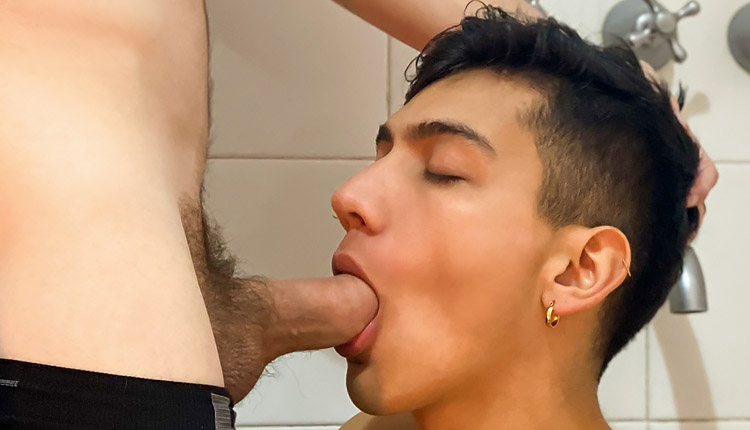 Felipe screws Jonas Matt
Felipe tops Jonas in 'A Hot Secret Agreement' from Latin Leche.
Felipe is growing fond of living with Jonas, so he asks if he can stay. Jonas feels it's not a good idea and goes off to relax in the bath. Felipe comes in and tries to convince him again. Sexual tension grows and they return to the bedroom, where Felipe fucks Jonas. As they cum together, the two agree on Felipe's moving in as long as his father and Jonas' boyfriend never learn about their secret.