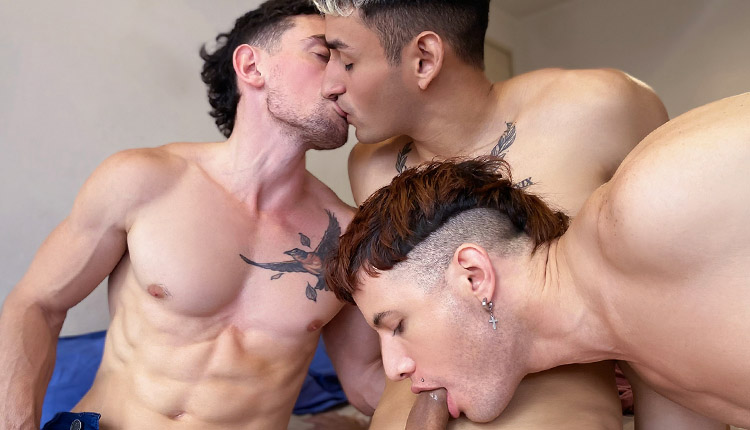 Hasan Shelby, Ayun XXX & Matt Vi
Ayun bottoms in 'The Passenger Can Cum Too' from Latin Leche.
Ayun is talking to Matt in the kitchen because he noticed something weird on the car they both work with. He saw stains on the steering wheel, understanding that Matt likes to fuck passengers from time to time. Ayun admits he had sex with a passenger not long ago and stayed in touch. He invites the boy to the house and has a scorching hot threesome with Hasan and Matt.