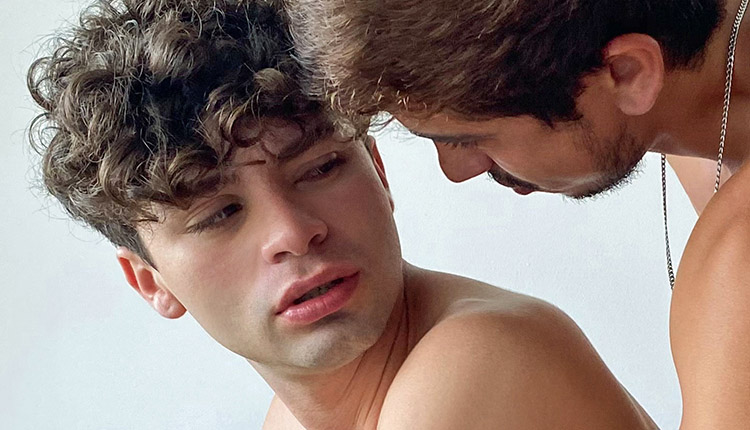 Joe Dave drilled by Lucca
Lucca tops Joe in 'Put On the Spot' from Latin Leche.
Cute Latino boy Joe Dave is streaming to his followers and asks his boyfriend, Lucca, to come and say hello. Latin Leche is watching and urges Joe and Lucca to fuck. Without a second thought, Joe and Lucca jump right into it and fuck for all the world to see. For more Joe, see his Say Uncle model page.