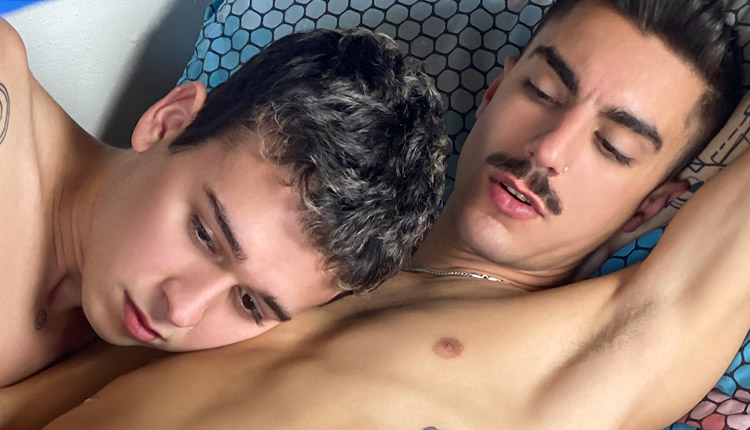 Princeso pokes Dimitri
Princeso drills Dimitri in 'Bunk Bed Buddies' from Latin Leche.
Dimitri watches Princeso's bulge with desire, and Princeso pulls him out of his bed to press his crotch against Dimitri's ass. Dmitri plays along submissively while Princeso bends him over and slaps his face with his dick. Soon Princeso's boner is in Dimitri's butthole, as the dominant twink plows the skinny bottom. When he is close to shooting his load, Princeso pulls out so Dimitri can taste his cum.