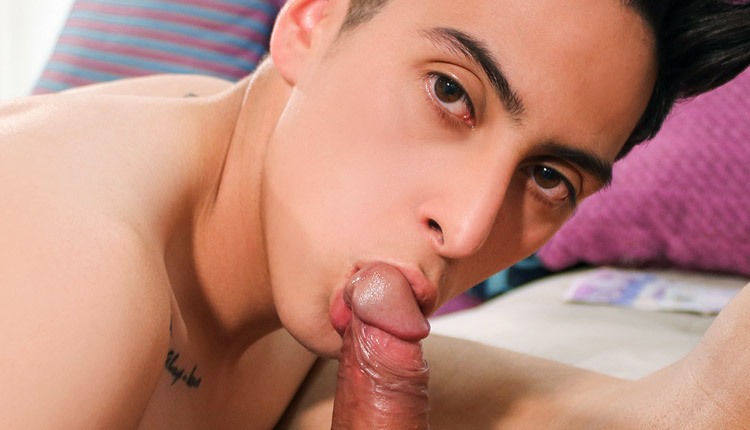 Vincent Landi nails Nate Wayne
Vincent tops Nate in 'Pushing the Boundaries' from Latin Leche.
Until now, Nate Wayne has only drunk-kissed another boy, but it's clear that something sparked that day. When invited to a more intimate setting, the Latino boy is happy to show off his cock, playing with it for the camera. Yet once Vincent Landi comes into the scene, Nate shows his true colors by sucking his dick until it's ready to slide inside Nate's butt.