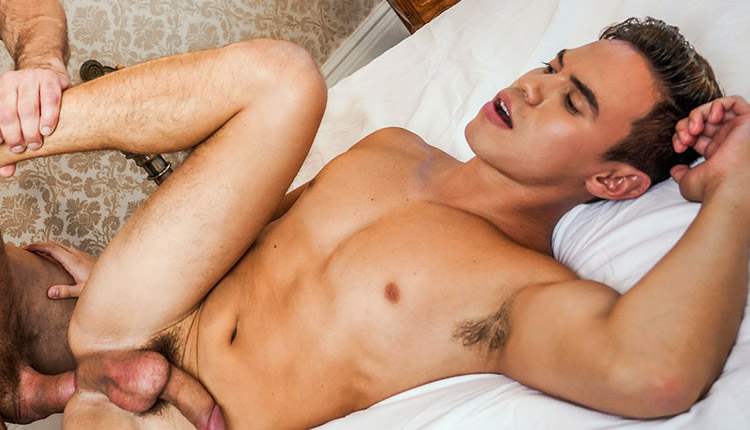 Oliver Hunt & Tomas Brand flip
Tomas tops Oliver in an 'Open Up For Daddy' scene from Lucas Entertainment.
Out of all of Oliver Hunt's features, it's his smirk youthful smirk that will grab your attention first. Oliver has a fixation on daddies, and it's that fixation and his youthful good looks that draws the attention of Tomas Brand. Tomas Brand strips down and Oliver starts working extra hard to open up for daddy. But Oliver soon shows a side many don't see, and whe spins his hulking muscle-daddy around and mounts him.