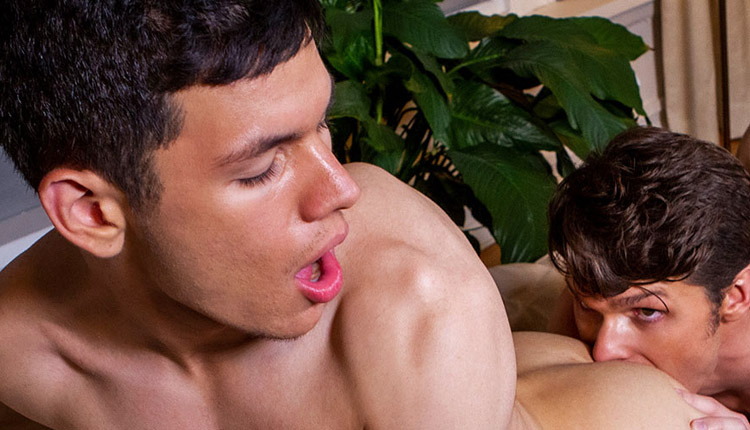 Ricky Verez & Devin Franco flip
Devin drills Ricky and vice-versa in a 'Top Tier Sodomy' scene from Lucas Entertainment.
Devin Franco has returned to Lucas Entertainment and he's been introduced to Ricky Verez, a compact and sizzling-hot Latino. Ricky has been lusting to get into bed with Devin, so it doesn't take long for these two to form some man-on-man chemistry and for the bareback sex to begin.