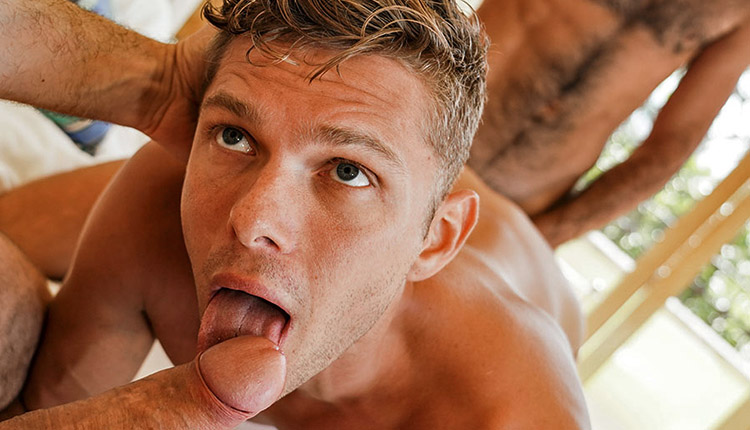 Vlad Stark nailed by Nico & Michael
Vlad's tag-topped in an 'Assume the Position' episode from Lucas Entertainment.
Vlad Stark's milky European skin against Nico Zetta's caramel tone makes an incredible pairing. After they make out and fool around in the shower, Nico covers Vlad's eyes and leads him to a surprise. He reveals Michael Lucas laying on a bed, hard and ready to share in the fun. Nico and Michael take turns breeding Vlad's ass. For more Vlad, see his Lucas model page.