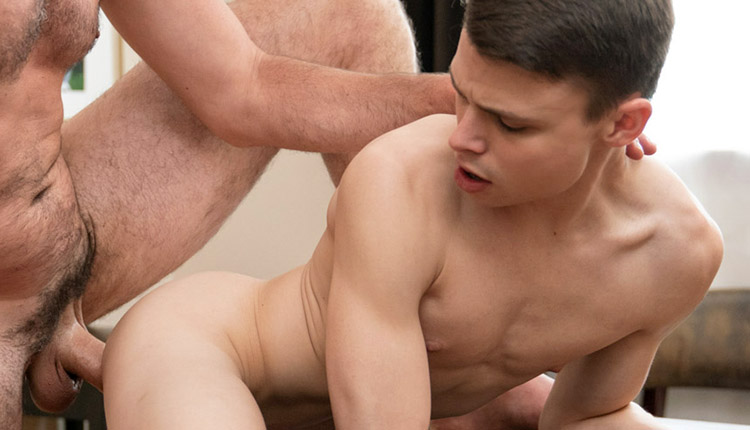 Austin Young fucked by Damien Oaks
Damien drills Austin in 'The Calling' from Masonic Boys.
Master Damien Oaks looked at the beautiful way Austin Young's cheeks spread. He unzipped his pants, pulled out his cock and held up to Austin's hole. It didn't take more than a firm, solid push for it to break into his ass. He put a hand on Austin's tiny waist, drilling him again and again as the boy learned to take him.
Masonic Boys model page: Austin Young
Masonic Boys model page: Damien Oaks