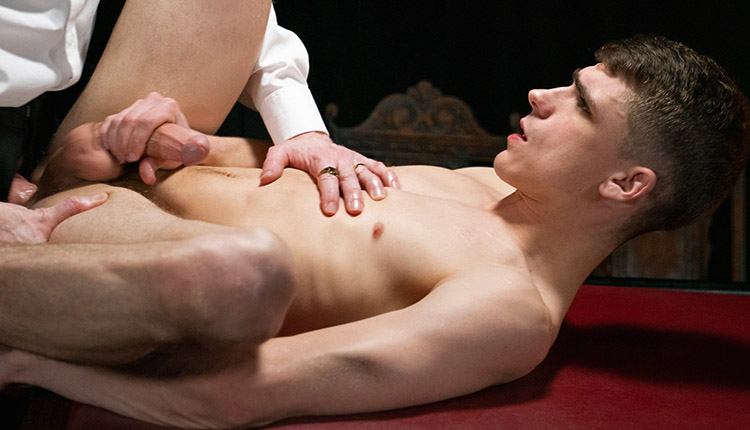 Marcus Ryan topped by Legrand Wolf
Legrand screws Marcus in 'The Sacrament' from Masonic Boys.
Apprentice Marcus Ryan entered the dark room, where Grandmaster Wolf stood behind Marcus and ran his hands over the boy's body. Marcus felt himself being picked up and placed on the ceremonial table as the grandmaster positioned him in readiness for penetration. Seconds later, Wolf was lining up his weapon with the boy's hole and starting to push inside.