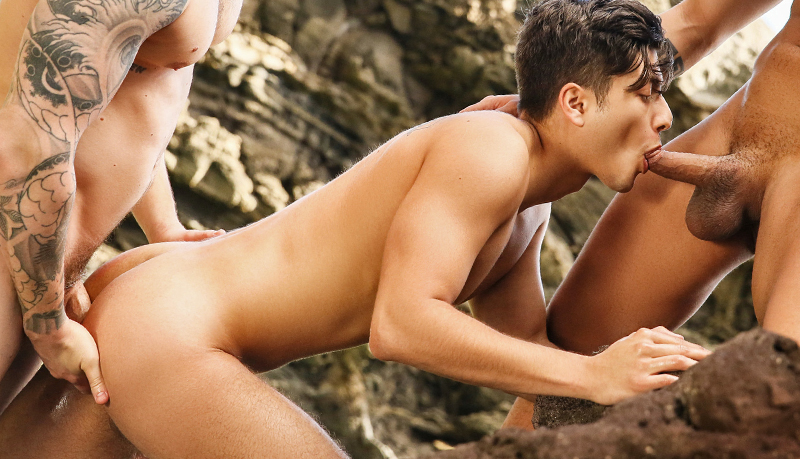 Angel Rivera with Beaux Banks & Matthew Camp
Angel's fucked fore and aft in 'Rise Of The Sirens' from Men.com.
Siren Beaux Banks floats face-down so motionlessly that Matthew Camp forgets his lover can breathe underwater and swims out to rescue him. Beaux's undersea husband chases them, and Beaux tells Matthew that he'll have to duel the merman for dominance. Matthew shows Angel Rivera and Beaux a whole new world, pounding first Beaux and then Angel. Beaux and Matthew both cum on Angel's face, showing the dangerous siren a threesome hotter than anything under the sea.