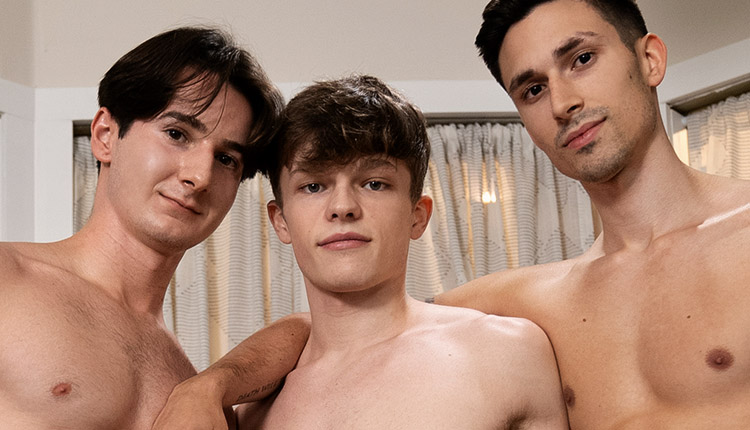 Caleb Manning, Jake Preston & Kane Fox
Jake tops two in 'Tutoring & Fucking' from Men.com.
Jake Preston hired a tutor, Kane Fox, but he's more interested in what's in Kane's pants than what's in his head. Caleb Manning also wants some of the sexy tutor so he entices Kane to the bedroom, where Kane rims the bottom until Jake interrupts them. Since Caleb's hole is ready, Jake fucks it until Kane comes out of hiding to join the train. Kane fucks Caleb missionary while Jake enjoys getting rimmed and sucked, and then it's time for Jake to top Kane.