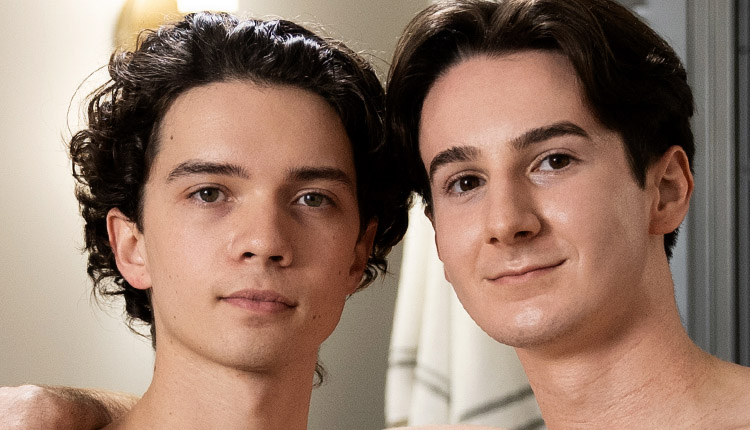 Caleb Manning screws Sam Ledger
Caleb tops Sam in a TwinkPop episode from Men.com.
Sam Ledger is having the worst first day at college. He sets off the metal detector, and the impatient guy behind him yanks down his jeans to reveal a cock cage. Sam finally takes the cage off in a locker room, where he encounters Caleb Manning. Caleb sees the boner Sam's got and offers some assistance. The guys suck each other, and Caleb rims the bottom, then fucks him from behind. Sam rides the top till he cums, then takes a facial.
TwinkPop includes a large catalog of videos from Men.com (its parent company) plus some additional ones only available from TwinkPop. Click here for the TwinkPop exclusives.