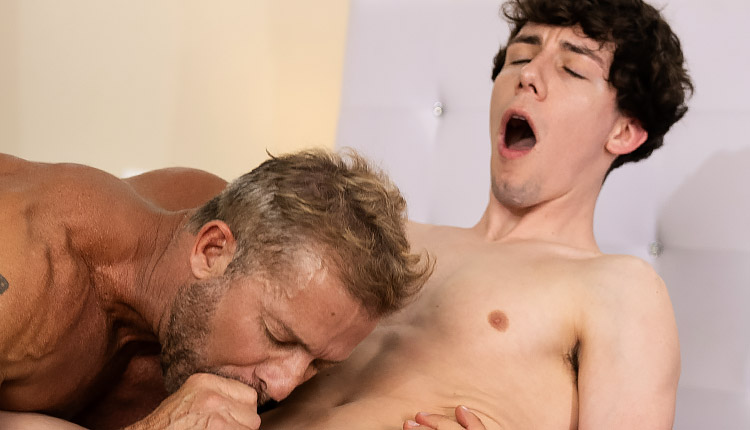 Cristiano nailed by Nick & Greg
Cristiano's topped twice in a 'Boys Weekend' episode from Men.com.
Cristiano is the last twink who hasn't got some this weekend, but the weekend's not over. Cristiano goes into the bathroom and peeks at Greg Dixxon, who pulls him into the shower to suck his cock. When Nick Cranston comes in, Greg sucks him and sneakily fucks Cristiano. They move to the bedroom, where Cristiano sits on Nick's cock and gets in the middle of a train. For more Cristiano, see his Men.com model page.