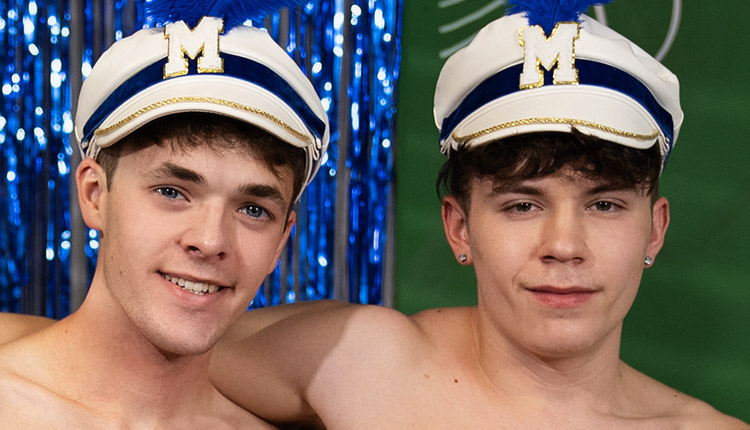 Drake Von tops Troye Dean
Drake drills Troye in a TwinkPop episode from Men.com.
Troye Dean eyes up his marching band partner Drake Von and sneakily sucks his cock during rehearsal. When the teacher's back is turned, Drake bends Troye over and fucks him doggy-style. Drake hungrily sucks Troye, then the bottom rides him. The top pounds Troye on the teacher's desk until the bottom cums, then reaches a crescendo on his face.
TwinkPop includes a large catalog of videos from Men.com (its parent company) plus some additional ones only available from TwinkPop. Click here for the TwinkPop exclusives.