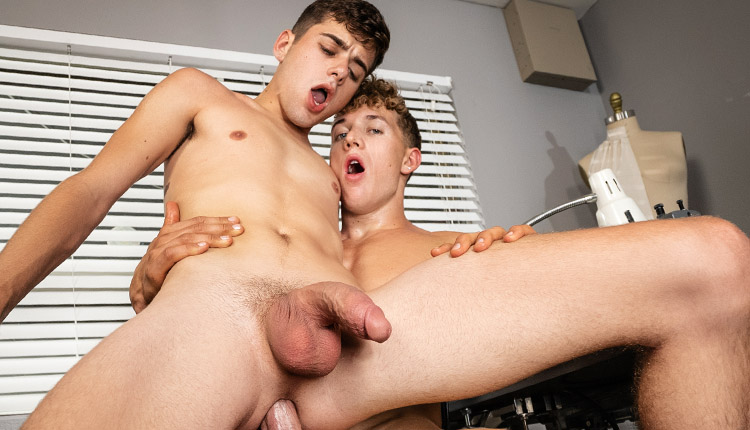 Felix Fox fucks Joey Mills
Felix tops Joey in 'Dry Cleaned & Balls Emptied' from Men.com.
After a coffee spill, Felix Fox shows up at Joey Mills' shop and strips off all his clothes for some emergency dry cleaning. He hides behind the counter when another customer comes in and sucks Joey's cock, and the twink returns the favor before Felix fucks him doggy-style. Joey hops up on the counter for Felix to penetrate him in missionary, then rides his cock and strokes himself till he cums.