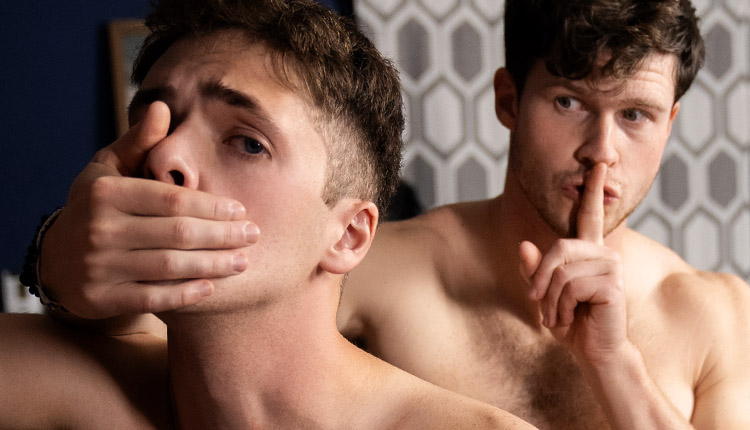 Finn Harding drills Troye Dean
Finn tops Troye in a 'Horny Frat Bros' episode from Men.com.
Men U frat bro Finn Harding is so horny he'll fuck anything, so when Troye Dean rims him in a case of mistaken identity, Finn's into it. Finn sticks his cock through a hole in the mattress for Troye to suck, then fucks the bottom doggy-style. Troye rides him on the floor, then Finn fucks Troye missionary and on all fours before he cums on Troye's face.