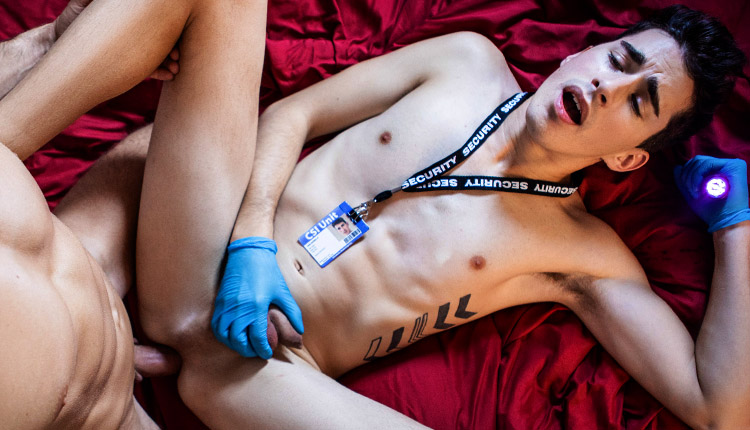 Jake Nobello nailed by Raphael Louis
Raphael tops Jake in 'Caught Cum Handed' from Men.com.
The Sticky Sadist has struck again, jizzing over Raphael Louis's roommate's underwear, and CSI Jake Nobello is here to check it out. He shines his UV light and the trail leads directly to Raphael. Jake sucks Raphael, who then swallows the CSI's dick before fucking him doggy-style. Jake rides the criminal's cock, adding his own cumshot as Raphael pounds him before collecting a load of DNA evidence on his face.