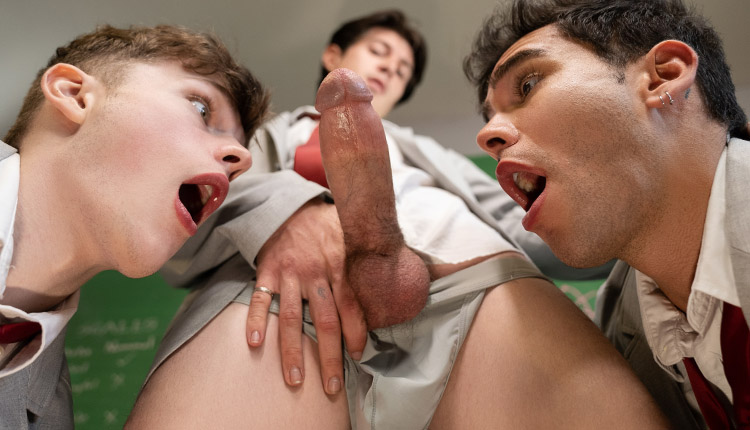 Jake Preston, Luke Connors & Damian Night
Damian's spit-roasted in a TwinkPop scene from Men.com.
It's final exam day for these three twinks, but their professor is late so they have a dick-measuring contest while they wait. Jake Preston and Damian Night can't believe their eyes when Luke Connors takes out his enormous boner. They both suck it, then Jake and Luke spit-roast Damian on a desk. The guys take turns fucking that hole, then Luke gets pounded as he drills Damian before Damian takes a double facial.
TwinkPop includes a large catalog of videos from Men.com (its parent company) plus some additional ones only available from TwinkPop. Click here for the TwinkPop exclusives.