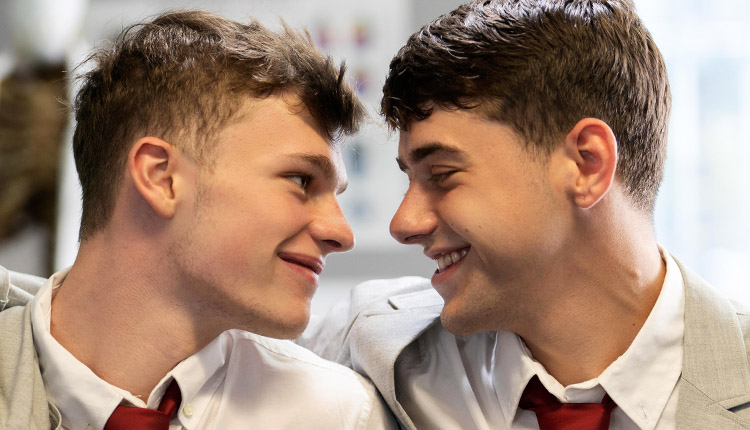 Jake Preston screws Joey Mills
Jake tops Joey in a TwinkPop release from Men.com.
When their classmate Clark keeps tossing stuff at them, Jake Preston and Joey Mills hatch a plan. Joey jerks Jake off in a flask, then leaves it on Clark's desk and lets him take the blame. The prof perp-walks Clark out, leaving the students alone. Jake fucks Joey doggy-style over the desk, then missionary. Joey sucks Jake, then rides him until he orgasms before taking Jake's load in his mouth.
TwinkPop includes a large catalog of videos from Men.com (its parent company) plus some additional ones only available from TwinkPop. Click here for the TwinkPop exclusives.