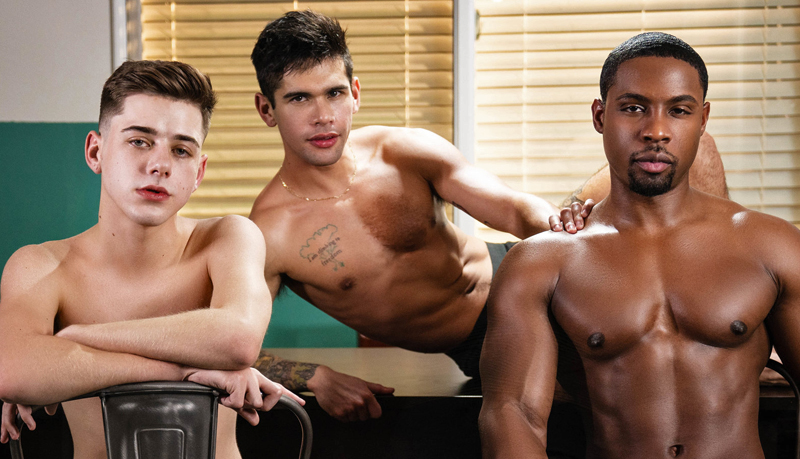 Joey Mills, DeAngelo Jackson & Ty Mitchell
DeAngelo drills Joey and Ty in 'Top Of The Fair Ass Wheel' from Men.com.
It's a hot day at the carnival, and Joey Mills and Ty Mitchell decide to get freaky on the Ferris wheel. The crowd spots Ty sucking Joey's cock, and police officer DeAngelo Jackson is waiting when the music stops. DeAngelo is turned on when he watches the video Joey recorded, so Ty hops up on the desk and soon DeAngelo is eating his ass while he sucks Joey's dick. Both twinks get fucked by that big black cock, then Joey and DeAngelo take turns pounding Ty's ass.