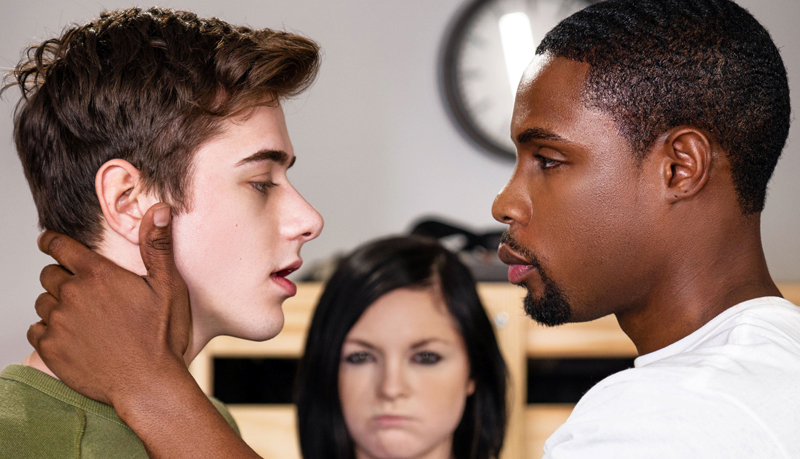 Joey Mills drilled by DeAngelo Jackson
Joey takes a sticking in 'Dick From Above' from Men.com.
Joey Mills' girlfriend booked a private room at the hostel, but they find they're sharing with ebony hunk DeAngelo Jackson, who always claims the top bunk. Joey is horny but his girlfriend wants to go to bed, so he gets in the bottom bunk and jacks off. DeAngelo lets his cock fall through a hole in the mattress, and Joey swallows that big black dick before the top joins him to fuck him hard.