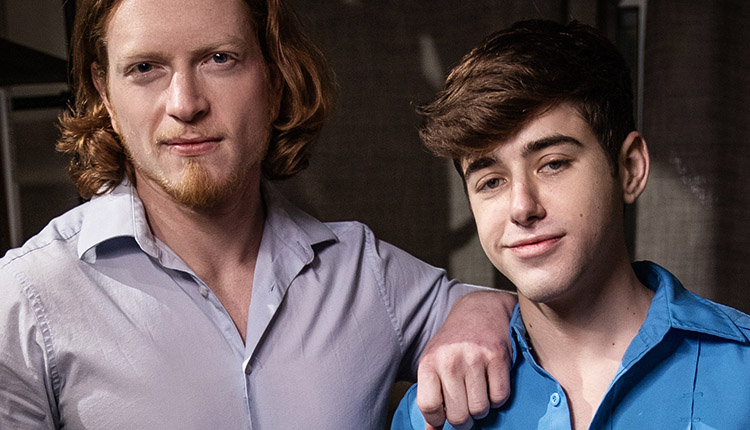 Joey Mills screwed by Kyle Connors
Kyle tops Joey in part 1 of 'Boner Bonus' from Men.com.
Offices can't run without a hot cup of joe, so when the coffee machine is broken, Kyle Connors and a coworker call in janitor Joey Mills to repair it. The twink's shirt gets doused in coffee, so Kyle checks him out before he has to get a taste of Joey's ass in doggy-style. The twink sucks Kyle's cock, then rides Kyle on the floor and orgasms as he gets drilled in a chair.