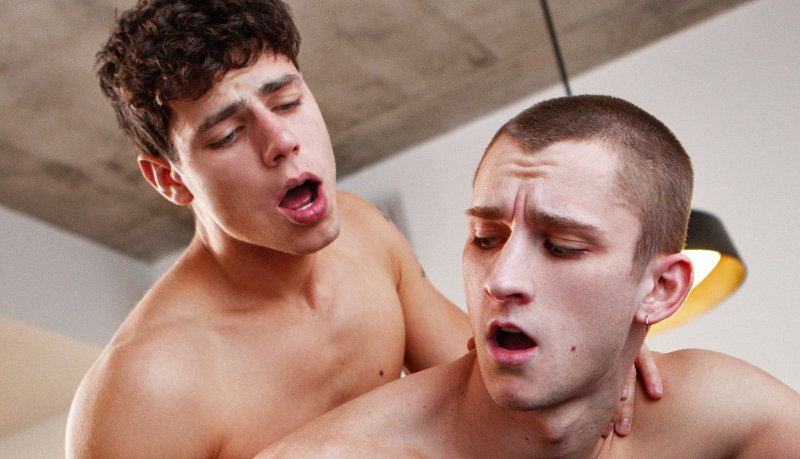 Kaleb Stryker sticks Theo Brady
Theo gets a fuck and a facial in 'Jizzed' from Men.com.
Kaleb Stryker thinks there's time for a BJ before Theo Brady's mom arrives, but she knocks on the door just as Kaleb leaves cum on Theo's face. Annoyed that she chased him out of the room, Kaleb vows to mark his territory – Theo's face – with jizz. Kaleb eats Theo's ass and fucks his man doggy-style, showing Theo who that hole belongs to. Kaleb finishes things off with a facial.