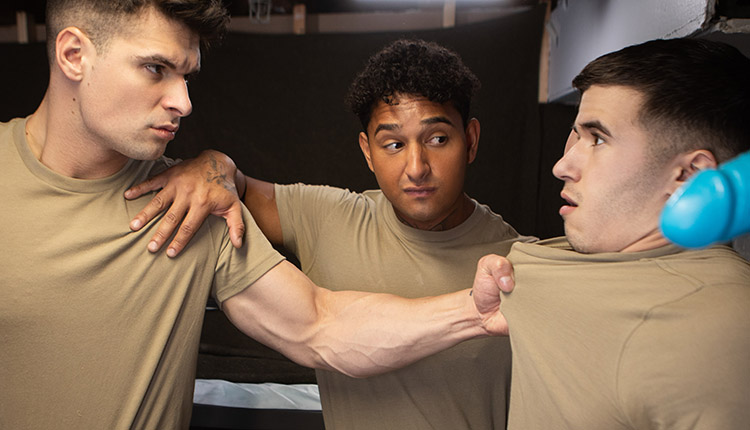 Kenzo Alvarez screws Maverick Sun
Kenzo tops Maverick in part 1 of 'Trooper Bangers' from Men.com.
Horny soldier Maverick Sun is having some quality time with his dildo when his roommates walk in on him. After lights-out, Kenzo Alvarez sticks his dick through a hole in the mattress for Maverick to suck, and fucks Maverick doggy-style way better than a dildo could. Kenzo pounds the bottom in missionary and spoon, then gives him a facial. For more Maverick, see his Men.com model page.