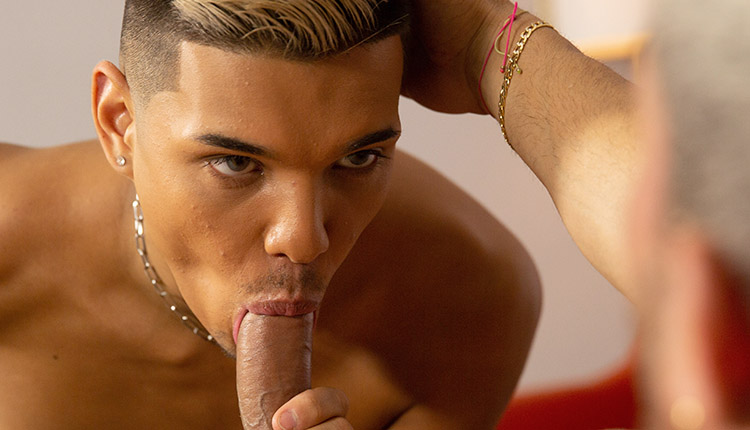 Leo Vice screwed by Armando de Armas
Armando tops Leo in 'What's In Me?' from Men.com.
Leo Vice and Armando De Armas are competing to see who's better at identifying objects with their holes. The guys get penetrated with items from veggies to party noisemakers, but after the lightning round, Armando is the winner, and gets right to enjoying his victory. He rims Leo's hole, then fucks him doggy-style. Leo sucks Armando and rides his cock before the top pounds him till he blows his load on Leo's ass.