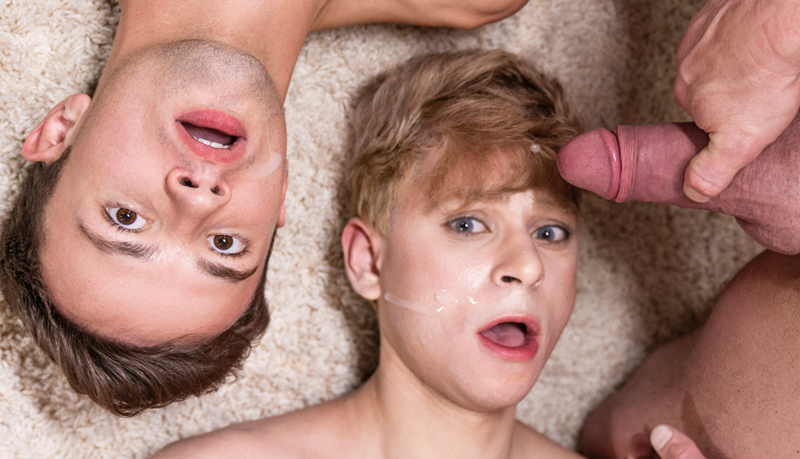 Logan Cross, Daniel Hausser & Myles Landon
Logan and Daniel vie for daddy in 'Sorry Mom' from Men.com.
All the promises Logan Cross and Daniel Hausser have made not to fuck their mom's new boyfriend go out the window when she brings home Myles Landon. The twinks fight over Myles, then decide there's more than enough silver fox to go around. Logan makes the first move, sucking Myles as he showers, then it's Daniel's turn. Logan sits on his face as Daniel rides his cock bareback, and Myles makes sure to fuck both twinks equally.