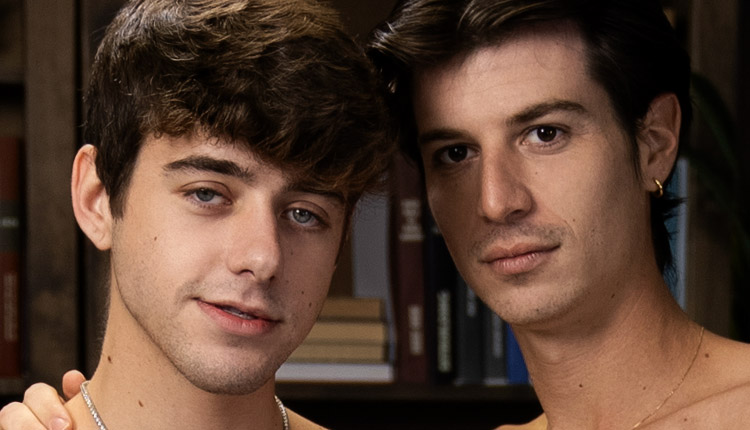 Luke Connors drills Joey Mills
Luke tops Joey in a TwinkPop release from Men.com.
Luke Connors and Joey Mills are in the dean's office when he arrives to administer some discipline. He asks Joey to show what he did to get in trouble, and starts jacking off as he watches the twink suck Luke. After he leaves the twinks alone, Luke rims Joey, then fucks him doggy-style. Joey rides the top, takes it in pile-driver, and cums as Luke fucks him in missionary.
TwinkPop includes a large catalog of videos from Men.com (its parent company) plus some additional ones only available from TwinkPop. Click here for the TwinkPop exclusives.