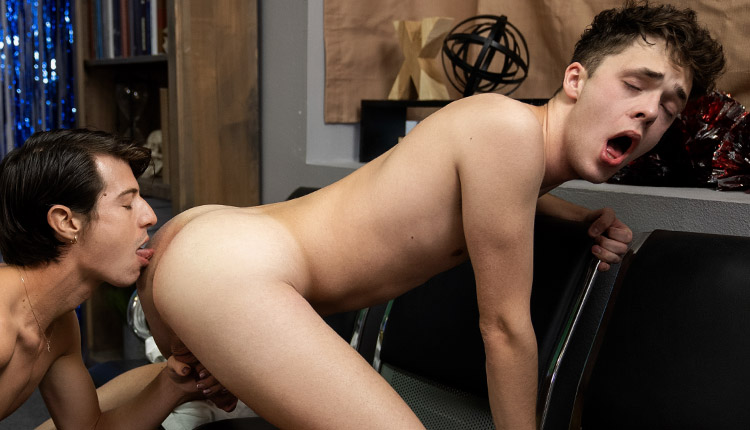 Luke Connors tops Troye Dean
Luke screws Troye in 'Checking And Mating Him' from TwinkPop.
Troye Dean preps for a chess tournament by sliding a vibrating plug in his opening so his friend can help him cheat. The plot is uncovered when his opponent, Luke Connors, pulls down Troye's pants and finds the toy. Luke agrees to a rematch, but first Troye sucks Luke's cock, and the top rims and sucks him before the cheater rides his dick. Luke fucks Troye doggy-style, then cums on the twink before Troye jacks himself off.
TwinkPop includes a large catalog of videos from Men.com (its parent company) plus some additional ones only available from TwinkPop. Click here for the TwinkPop exclusives.