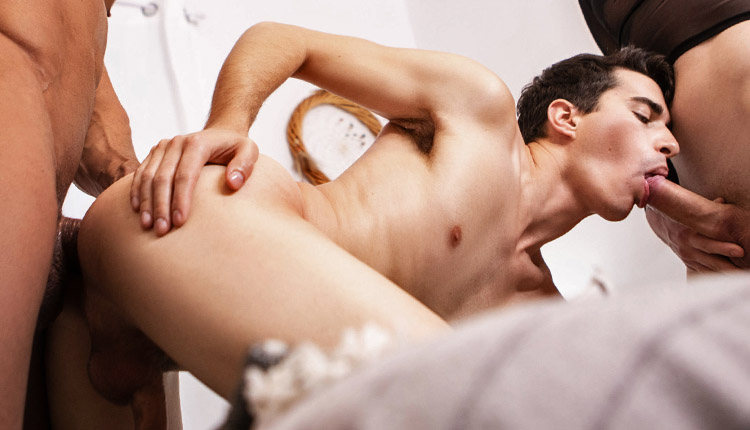 Marco Bianchi & Jake Nobello with Darenger McCarthy
Marco and Jake bottom in 'Welcum To The Family' from Men.com.
Jake Nobello's stepbro, Marco Bianchi, gives him some tutoring about hooking up with guys. Burly stepdad Darenger McCarty sees the cuties kissing and calls Jake into his bedroom to suck his cock. Marco waits for Jake with his ass out, and Jake takes the invitation by fucking him. Darenger joins them as Marco sucks Jake while he gets pounded, then Jake gets fucked by Marco before Darenger fucks Marco.