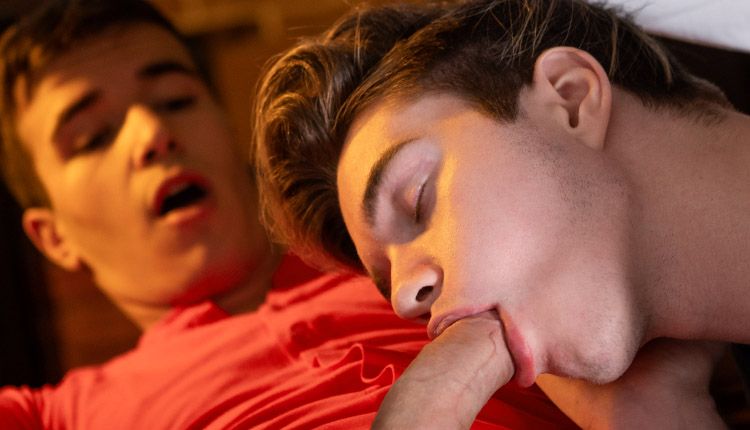 Maverick Sun screws Jordan Lake
Maverick tops Jordan in a TwinkPop episode from Men.com.
The outdoors make Maverick Sun horny, so he asks Jordan Lake for a sneaky chairlift BJ but they get caught by security. That night in the chalet, they decide to pick up where they left off, and Maverick rips open Jordan's long johns to fuck him in spoon position, then doggy-style. Jordan rides Maverick, then cums as the top bangs him missionary.