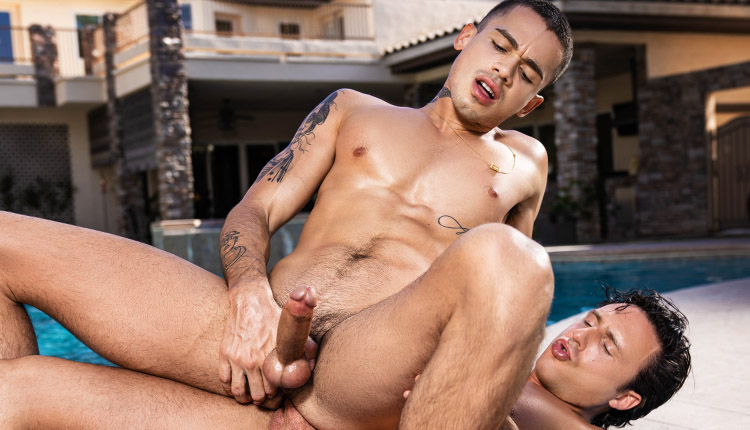 Reese Rideout screws Ashton Summers
Reese tops Ashton in 'Banging The Pool Boy' from Men.com.
Ashton Summers's stepmom hired a new pool boy, Reese Rideout. Reese rubs lotion on Ashton's back, then pulls down his bathing suit. They nearly get caught by the stepmom as Ashton sucks Reese, so Reese lies under the swing and sticks his cock through where Ashton can ride it. They run into the house after they get caught and Reese pounds Ashton more.