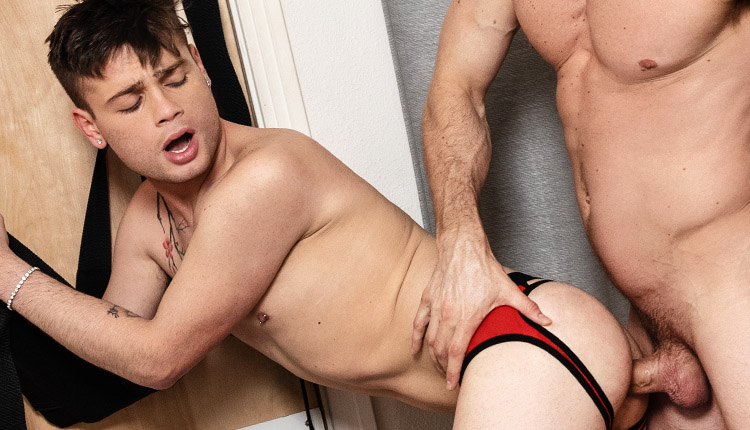 Ryan Bailey fucked by Johnny Ford
Johnny tops Ryan in an 'All In The Fucking Family' episode from Men.com.
Johnny Ford catches stepson Ryan Bailey in flagrante, and Ryan runs into his bedroom and gets an idea. He sticks a dildo to the door, then bends over and asks Johnny to come in. Every time Johnny pushes on the door, it fucks Ryan's hole. Johnny pushes his way in, and Ryan sucks his cock, then rides it. Johnny rims the twink and makes him cum as he fucks him.